Mission Statement:
St. Aloysius Catholic School exists to encourage learners to develop active, creative minds, a sense of understanding of the world around us and the compassion and courage to act upon their Christian beliefs. In the tradition of the Catholic faith as modeled by our patron, St. Aloysius Gonzaga, we seek to inspire our youth to live out the scriptures and teachings of Jesus Christ.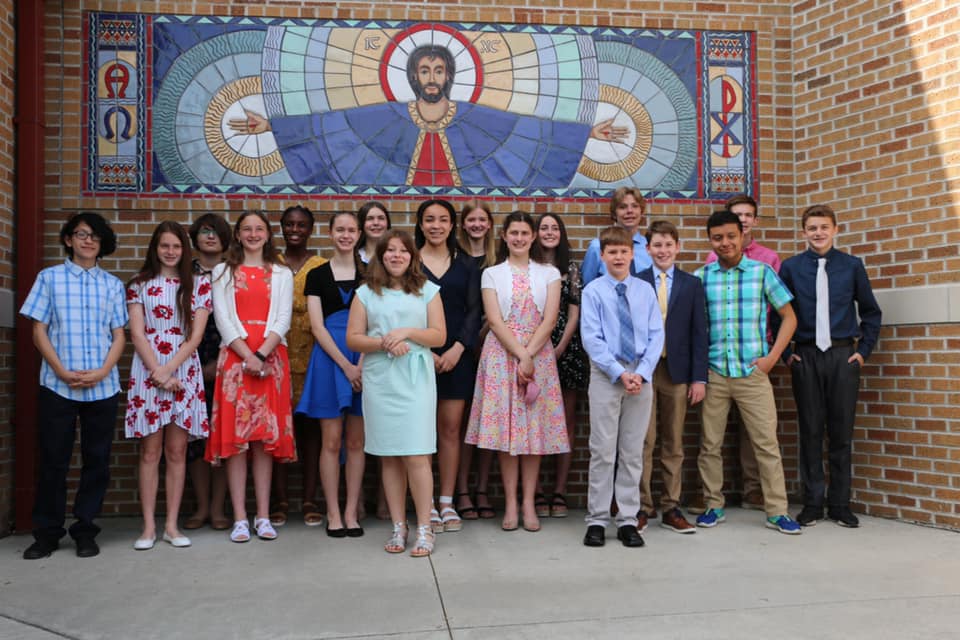 Belief Statement:
As Catholic School Educators, we believe our Catholic School is not only a school, but a community of Faith;
We believe those entrusted to us are not only students, but children of God;
We believe we are not only educators, but Ministers of the Gospel;
We believe the values we teach are not only character development, but a call to Holiness;
We believe our courses of study are not only academic pursuits, but a search for Truth;
We believe the purpose of education is not only for personal gain and the development of society,
but for the Transformation of the world.